Labor and Delivery
SOGA performs all obstetrical deliveries at the Women & Infants Center at St. Joseph's Hospital in Breese, IL. St. Joseph's Breese, the only Women's Choice Award winning hospital in Southern Illinois, is working on a Baby Friendly Certification and beginning the process to become a Perinatal Center of Excellence. With a recent renovation, the Women & Infants Center offers a comfortable, pleasant, private, environment for the birth of your child.
The Women and Infants Center is the heart of St. Joseph's Hospital. Babies are brought into the world in a safe, nurturing environment, moms-to-be and new mothers receive the concern and respect they deserve and families are encouraged to participate in caring for the new baby. Also, women of all ages and stages of life are offered a place for physical and emotional healing.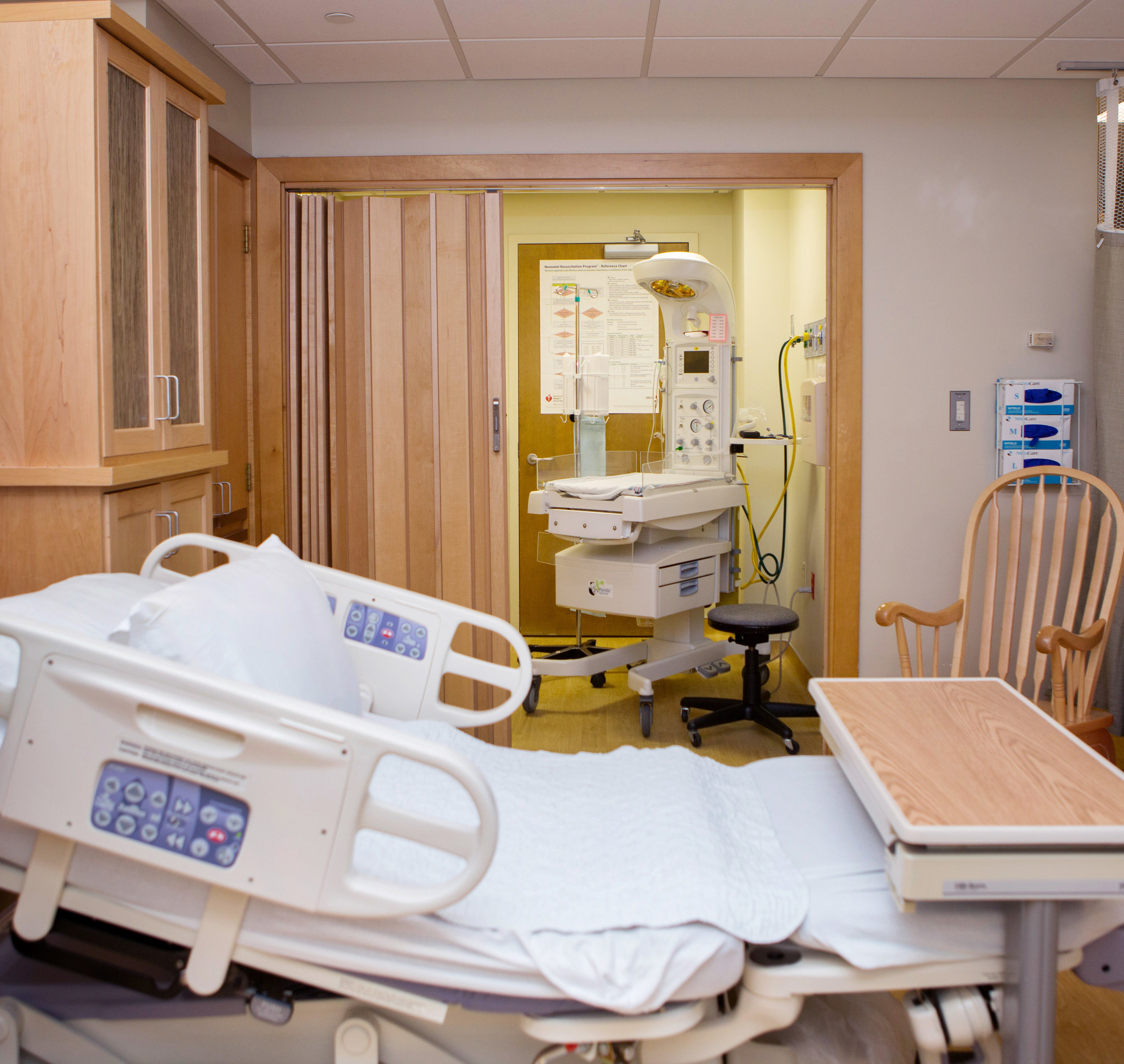 All labor, delivery and recovery rooms are private and complete with birthing beds, private bathrooms and showers. Prenatal services include pre-conception counseling, high-risk screening, amniocentesis and prenatal diagnosis for genetic disorders. Also available to the mother and baby during labor are state-of-the-art ultrasound evaluation and continuous monitoring. The Women and Infants Center has a 24-hour consultation service with perinatologists in St. Louis.
The hospital's Level II (Special Care) Nursery monitors moderate-risk newborns who do not require intensive care. Infants with low birth weight, mild to moderate respiratory distress at birth or who are transfers back from a Level III (tertiary care) facility are cared for in this unit. This nursery is overseen by board-certified pediatricians with special training in resuscitation and care of high-risk infants. The unit is also blessed to have experienced Neonatal Nurse Practitioners who care for our babies and are available 24 hours a day to attend higher risk deliveries.
Should the need arise, Level II nursery staff are trained to stabilize an infant who needs to be transferred to a tertiary care hospital. Neonatologists and air transport teams from Children's and Cardinal Glennon hospitals are a telephone call away; the Women and Infants Center is 15 minutes away from these tertiary care hospitals via helicopter.
The St. Joe's Breese experience
State of the art labor and delivery suites
Board certified, university trained Obstetricians
Exceptional, experienced nursing staff
Experienced Neonatal Nurse Practitioners care for all infants
All nurses, neonatal nurse practitioners, and physicians are BLS, ACLS, NRP certified
24-hour anesthesia services
Family friendly environment
Wireless internet access and celebration meal
Lactation specialist/RN available 24-hours